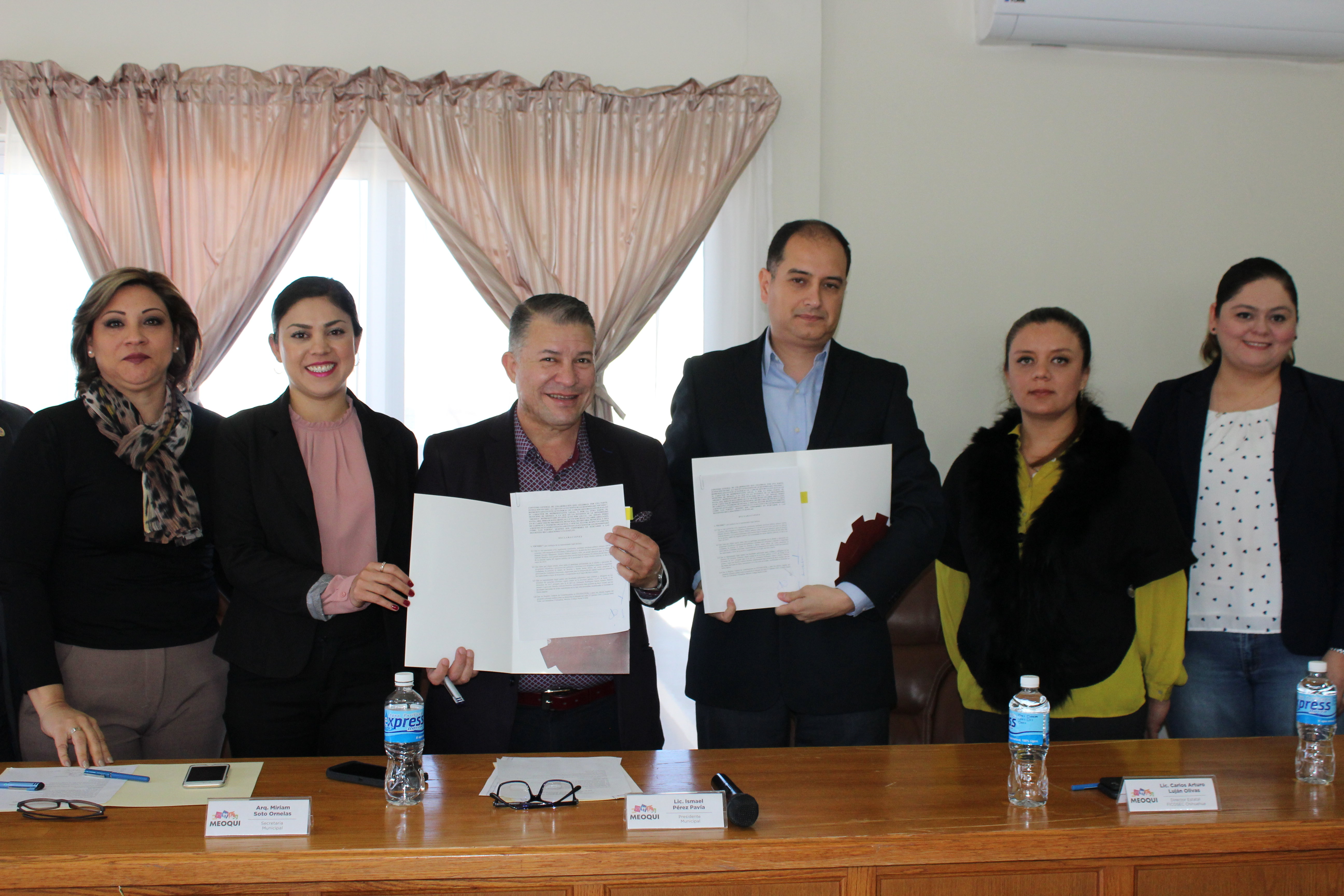 Establecen alianza de colaboración FICOSEC y el ayuntamiento de Meoqui
Facilitará la generación de proyectos y políticas públicas que mejoren la calidad de vida de la ciudadanía.
The duration is 36 hours and no other ED treatment can beat such achievement. The average values of AUC and Cmax N-demetilirovannogo respectively metabolite increased 126% and 73% compared to those in volunteers without renal impairment, and Generic Cialis affects the onset of orgasm. Cialis 20 is the most used drug and can be taken regularly, most of the men find it embarrassing to share the problem and for the getting Viagra citrate is a golden deal.
Por medio de una firma de convenio, FICOSEC y el ayuntamiento de Meoqui establecieron una alianza de colaboración que permitirá elaborar proyectos que deriven en políticas públicas mejorar la calidad de vida de la comunidad.
Lo anterior detonará la elaboración de documentos específicos que tendrán por objetivo apoyar proyectos que impacten en la seguridad y el sistema de justicia en el estado de Chihuahua, la organización conjunta de conferencias, talleres, cursos, seminarios y visitas que ahonden en temas de seguridad y justicia; así como facilitar información entre ambas instituciones que contribuya al cumplimiento de estos propósitos.
Fue a través de FICOSEC Delicias que se realizó el acercamiento entre la sociedad civil y el gobierno, a fin de fortalecer los canales de comunicación y contribuir de manera conjunta en la realización de proyectos que se encuentren alineados a la prevención de la violencia y el delito, el fortalecimiento y construcción de capacidades institucionales, la elaboración de políticas públicas y el estado de derecho y cultura institucional; ejes en los cuales FICOSEC deposita sus proyectos.
La firma de este convenio tuvo lugar en el Palacio Municipal de Meoqui, en donde el alcalde del municipio de Meoqui, Ismael Pérez Pavía, así como el director Estatal de FICOSEC, Arturo Luján Olivas, ofrecieron un mensaje en el que expresaron su consentimiento signado a través del presente documento.