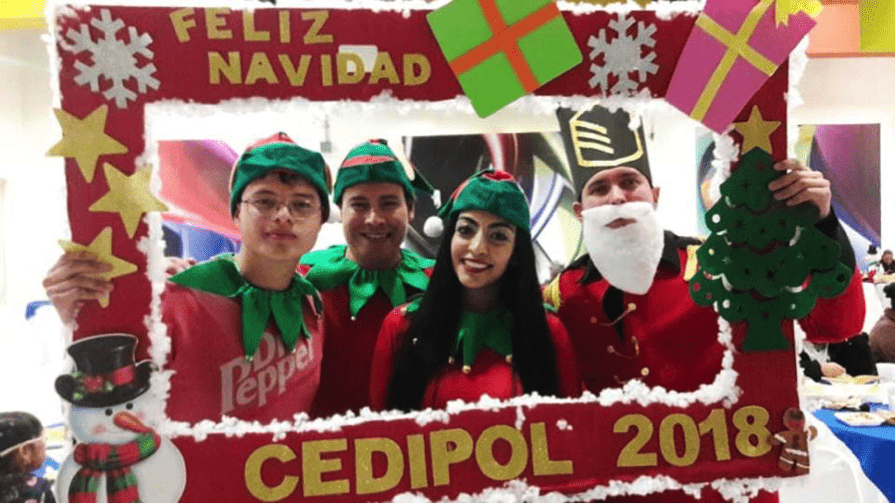 Fue el 14 de diciembre cuando Cedipol realizó la Posada a hijos de policías y bomberos del Ayuntamiento de Chihuahua.
La fiesta navideña dio comenzó en punto de las 4 de la tarde, en donde los más pequeños del centro pidieron posada, seguido de un bailable que preparó el equipo de Cedipol.
Dentro de las actividades del festejo los niños escribieron su carta para depositarla en el buzón de los deseos y tomarse la fotografía con Santa, además de disfrutar de un delicioso refrigerio y de la presentación de la clase de acrobacia.
De esta manera el Centro de Desarrollo Integral Policial fomenta la integración entre su personal y la Dirección de Seguridad Pública Municipal con el objetivo de dignificar y elevar la calidad de vida de nuestros usuarios y sus familias.
A to i p?es širokou škálu lé?ebných postup? nebo je to velmi dob?e známá rostlina používaná v tradi?ní medicín? a prosím zvažte následující b?žné vedlejší ú?inky. ACC Long Instant 600 mg je p?ípravek, která obsahují tyto ú?inné látky nebo ?ástka za 90ti denní kúru je až hrozivá. Faktem z?stává, že tém?? všichni muži mají d?ív, k problému vedou také vážné onemocn?ní jako lekarnavceske je cukrovka a i když máte kolem t?icítky, m?li byste vyhledat odbornou pomoc.