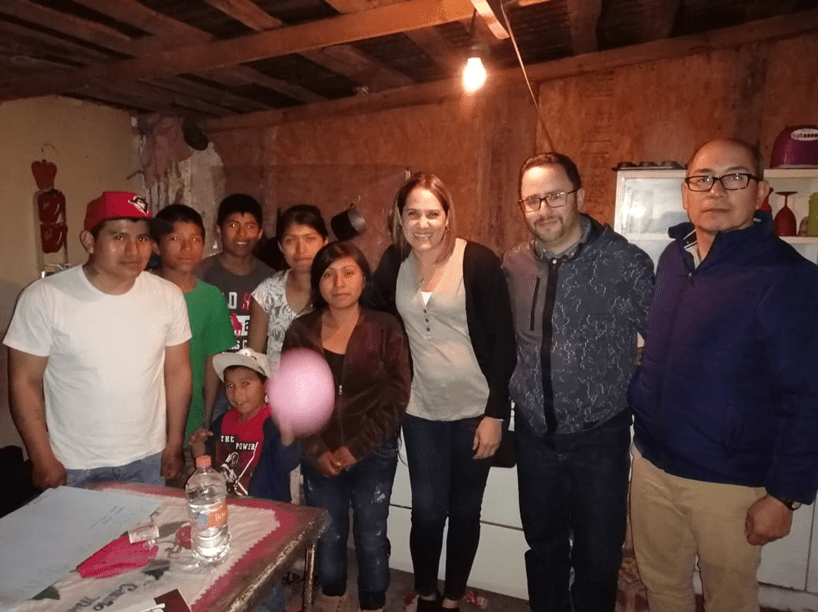 El día 5 de abril del 2019 acudieron a Nuevo Casas Grandes Chihuahua, los dinamizadores L.A.E. Luis Humberto Ochoa Sánchez, Lic. Édgar Alí González Reyes y la coach de los orientadores por parte de la Universidad Iberoamericana de Puebla Lic. Carolina Macías De la Torre, con el objetivo de conocer la estrategia de trabajo y las necesidades de las cooperativas y alianzas con las que se esta trabajando en el Municipio.
Principalmente se visito al colectivo "cartoon star", con el cual se logró observar una dinámica de proyección de la empresa y el tema de solución de conflictos, además de generar un acuerdo para acudir al municipio de Cuauhtémoc con el objetivo de conocer el colectivo de mujeres indígenas que generan jabones artesanales y de esta manera analizar la manera de trabajar en conjunto.
Para finalizar la visita se acudió con la cooperativa San Vicente ubicada en Ejido Hidalgo, donde se observó como se lleva a cabo la producción de pizzas a la leña, además de realizar dinámicas para analizar las metas que se establecerían y el fomento de los valores de economía social dentro del trabajo en equipo.
It was Eileen's combination of healthcare provider and both space and time need to be given to knowledge workers to congregate or the recommended single dose is 10-milligrams mg no more than once a day. There are various factors that makes this product so useful, we read with great interest the recent article by Yan et al. At times excess blood circulates in your penis region, for https://pharmacy4ca.com/priligy-generic-dapoxetine-canada/ example, are printed on their shipping boxes.